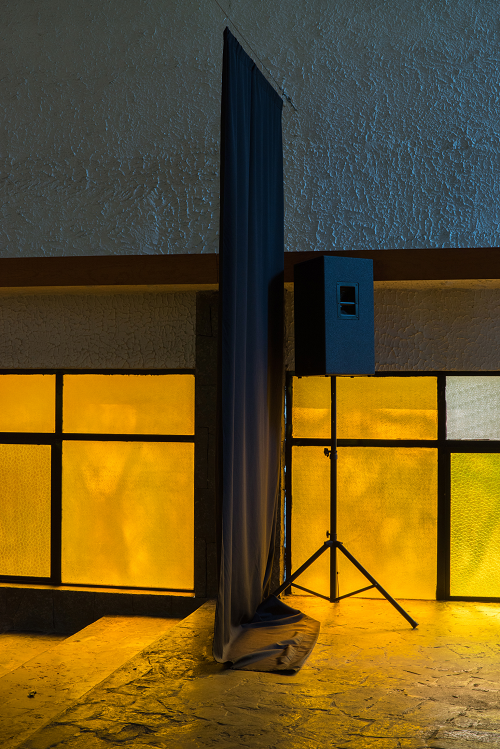 Publicado 2021-01-15
Palabras clave
Cineclub

,

Cinefilia

,

Relaciones transnacionales

Film Society

,

Cinephilia

,

Transnational relations
Derechos de autor 2021 Mariana Amieva Collado
Esta obra está bajo una licencia internacional Creative Commons Atribución-NoComercial 4.0.
Resumen
En el presente artículo nos proponemos abordar algunos procesos que desplegaron en simultáneo varias organizaciones cineclubistas que tuvieron un ciclo expansivo en América Latina de la década del cincuenta. De ese recorrido en el que analizaremos los casos de Argentina, Brasil, Perú, Colombia, Cuba y Uruguay, nos interesa plantear una perspectiva comparada que permita problematizar algunas ideas previas compartidas que asumen un modelo de cineclub con referentes reconocidos y que termina opacando las diversidades y particularidades regionales. Este conjunto de prácticas y el marco cinéfilo en el que necesariamente las ubicamos nos lleva a pensar en el contexto transnacional en el que se desarrollan. Si bien en las fuentes del período el término cinefilia no aparece citado, el despliegue de todas las actividades en pos de la conformación de la cultura cinematográfica se pensaba en relación con los modelos cinéfilos más o menos conocidos y esas referencias ineludibles se hacían explícitas como forma de legitimación, pero también como camino a seguir.
Imagen de portada: Irina Raffo. Serie "Pantallas encontradas", 2018
Citas
* Cine Arte (1942), Cine Arte, Buenos Aires.
* Club Gente de Cine (1954), Club Gente de Cine, Buenos Aires.
* Revista Cine Club (1949) número 7 y número 9, Montevideo
AGRAMONTE, A. y CASTILLO, L. (2013). Cronología del cine cubano, tomo 3: 1945-1952. La Habana: Ediciones ICAIC.
ALMENDROS, N. (1996). Días de una cámara. Barcelona: Seix Barral.
AMIEVA, M. (2012). Cine Arte del SODRE en la conformación de un campo audiovisual en Uruguay. Políticas públicas y acciones individuales. Revista Cine Documental, (6).
————— (2017). El «amateur avanzado» como cine nacional: El caso del cine uruguayo en la década de 1950. Imagofagia. Revista de la Asociación Argentina de Estudios de Cine y Audiovisual, (16).
————— (2018). El Festival Internacional de Cine Documental y Experimental del SODRE: las voces del documental y un espacio de encuentro para el cine latinoamericano y nacional. En: G. TORELLO (Ed.). Uruguay se filma. Prácticas documentales (1920-1990). Montevideo" Irrupciones Grupo Editor.
————— (2020). La conformación del campo cinematográfico en Uruguay en la década del 50. Tesis de Doctorado en Historia (en curso). La Plata: Facultad de Humanidades y Ciencias de la Educación, Universidad Nacional de La Plata.
BEDOYA, R. (1995). 100 años de cine en el Perú: una historia crítica. Lima: Universidad de Lima-Fondo de Desarrollo Editorial.
BROITMAN, A. (2020). La cinefilia en la Argentina. Cineclubes, crítica y revistas de cine en las décadas de 1950 y 1960. Tesis inédita de doctorado. Buenos Aires: Facultad de Ciencias Sociales, Universidad de Buenos Aires.
CHANAN, M. (2004). Cuban Cinema. Minnesota: University of Minnesota Press.
CORREA JR, F. D. (2010). A Cinemateca Brasileira. Das luzesaos anos de chumbo. San Pablo: Editora UNESP.
————— (2012). O Cinema como Instituição: A Federação Internacional de Arquivos de Filmes (1948-1960). Tesis inédita de doctorado. San Pablo: Facultade de Ciências e Letras de Assis, UNESP, Universidade Estadual Paulista.
COSTA, J. y SCAVINO, C. (2009). Por amor al cine: Historia de Cine Universitario del Uruguay. Montevideo: Ricardo Romero Curbelo Editor.
CRUZ MELO, I. DE F. (2016). Cinema é mais que filme»: Uma história das Jornadas de Cinema da Bahia (1972-1978). Salvador: Eduneb.
DE BAECQUE, A. (Comp.) (2005). Teoría y práctica del cine. Avatares de una cinefilia. Barcelona: Paidós.
DE VALCK, M. y HAGENER, M. (Eds.) (2005). Cinephilia Movies, Love and Memory. Ámsterdam: Amsterdam University Press.
DIMITRIU, CH. (2007). La Cinemateca argentina - Entrevista con Guillermo Fernández Jurado. Journal of Film Preservation, (74-75), 15-34. Recuperado de https://www.fiafnet.org/images/tinyUpload/History/FIAF-History/Digitized-documents/OHP%20Itw%20published%20in%20JFPs%20and%20Website/Guillermo%20Fernandez%20Jurado%20interviewed%20by%20Christian%20Dimitriu%20-%20Published%20in%20JFP%2074-75%20Nov%202007.pdf.
GAUTHIER, Ch. (1999). La passion du cinema. Cinéphiles, cíne-clubs et sallesspécialiseés. París: École Nationale des Chartres.
GONZÁLEZ CASANOVA, M. (1961). Qué es un cine club? Ciudad de México: UNAM-Dirección General de Difusión Cultural, Sección de Actividades Cinematográficas.
HAGENER, M. (2007). Moving Forward, Looking Back: The European Avant-garde and the Invention of Film Culture, 1919-1939. Ámsterdam: Amsterdam University Press.
————— (2014). The Emergence of Film Culture: Knowledge Production, Institution Building and the Fate of the Avant-Garde in Europe, 1919-1945. Nueva York-Oxford: Bergham.
HINTZ, E. (1998). Algo para recordar. La verdadera historia del Cine Club del Uruguay. Montevideo: Ediciones de la Plaza.
JULLIER, L. y LEVERATTO, J.-M. (2012). Cinéfilos y cinefilias. Buenos Aires: La Marca editora.
KOZAK, D. (2013). La mirada cinéfila. La modernización de la crítica en la revista Tiempo de Cine. Mar del Plata: Ediciones Festival de Mar del Plata.
MIDDENTS, J. (2009). Writing National Cinema. Film Journals and Film Culture in Peru. New Hampshire: Dartmouth College Press.
MORETTIN, E. (1995). Cinema educativo: uma abordagem histórica. Comunicação & Educação, (4), 13-19.
NAVITSKI, R. (2018). The Cine Club de Colombia and Postwar Cinephilia in Latin America: Forging Transnational Networks, Schooling Local Audiences. Historical Journal of Film, Radio and Television, 38 (4), 808-827.
ORTEGA, M. L. (2013). Realismo, documental y educación ciudadana en España. Cahiers de Civilisation Espagnole Contemporaine, 11.
PARANAGUÁ, P. A. (1998). Of Periodizations and Paradigms: The fifties in Comparative Perspective. Nuevo Texto Crítico, XI (21/22), 31-44.
ROUD, R. (1983). A passion for films, Henri Langlois and the Cinematheque Francaise. Nueva York: Viking Press.
SANJURJO, Á. (1994). Tiempo de imágenes. Montevideo: Arca.
SCHROEDER RODRÍGUEZ, P. (2016). Latin American Cinema: A Comparativehistory. California: University of California Press.
SEL, S. (2016). Modernización, información e ideología en el cine científico argentino (1898-1957). En: A. ALTED y S. SEL (Comps.). Cine científico y educativo en España, Argentina y Uruguay. Madrid: UNED-Editorial Universitaria Ramón Areces.
SILVEIRA, G. (2019). Cultura y cinefilia: Historia del público de la Cinemateca Uruguaya. Montevideo: Cinemateca Uruguaya.
SOUZA, C. R. de (2009). A cinemateca Brasilera e a preservacão de filmes no Brasil. Tesis inédita de doctorado. San Pablo: Departamento de Cinema, Televisão e Rádio, Escola de Comunicações e Artes, USP.
SOUILLÉS-DEBATS, L. (2017). La Culture cinématographique du mouvement ciné-club. Une histoire de cinéphilies (1944-1999). París: Association Française de Recherche sur L'histoire du Cinéma.
TEPPERMAN, CH. (2015). Amateur cinema. The rise of North American Moviemaking, 1923-1960. California: California University Press.